a big domain
Vision
Imagining, dreaming, drawing a perfect world…Building a landscape.
Recreate a scenario, awarding the vineyard the role of a garden, an interactive main character capable of providing "auto sufficient" life and harmonizing the meaning of every intervention.
Bring back the place, the places, taking the original guidelines and rediscovered footprints as a starting point.
"Consider a vineyard landscape as if it where a canvas. Every day you discover it again because every day is different."
– Joan G. Pallarès
Clos del Portal is the crystallization of this vision. It's one of the scarce examples between the more than 100 current wineries in the Priorat appellation, that reproduces an auto sufficient model that resembles that of the two pioneers: Scala Dei and Masia Barril which where the only ones bottling wines between the years 70 and 80 of the 20th century. Clos bets, as they did one day, for this bigger dimension, the unique terroir, the original conception of the Estate wines. Step by step, new pieces are recovered, adding up to the imagined drawing. The Clos Estate encompasses the sites of La Plana del Portal, Lo Mas del Metge, Les Mataveres and Mas de Marcó.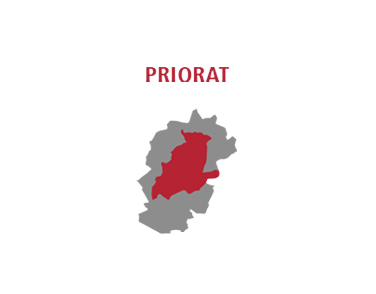 Its emplacement, in the Lloar vila, extends itself rising from the Siurana river (Bellmunt city limit) bordering with the Solanes del Molar, towards the foothills of the Montsant Mountain Range, in Damunt Roca.
Surrounded by old lead and galena mines, the slate soils provide a high concentration and mineral character to the wines.